Meadowside Music Festival is in its 3rd successful year attracting more than 3000 people to this family fun event. It is held on the playing fields adjacent to the Meadowside Leisure Centre in Whiteley and is a free event showcasing local artists and community acts for local residents and their friends and family. We have provided our bar at this event since its beginning and this year we decided to showcase our new mobile bar trailer! With fully working draught pumps serving ice cold lager, cider and Guiness along with other branded alcohol, soft drinks and Pimms with fruit and mint.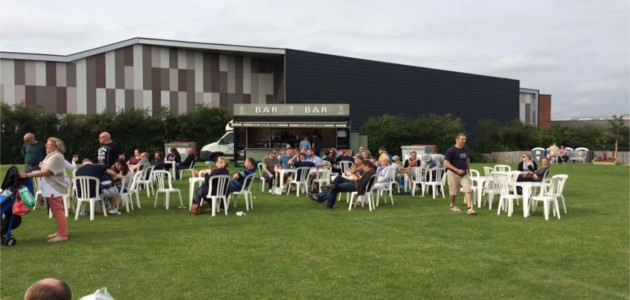 The festival is made up of the Main Stage, a licensed Bar, Food stands, Fairground rides, Inflatables, and other stalls and children's entertainment. The weather on the day turned out to be lovely and dry, albeit a little windy at times and the crowd turnout was fantastic.
The event is organised by Whiteley Town Council, supported by the Rotary Club of Whiteley and sponsored by Whiteley Shopping centre and has grown year on year. This year they were trying to raise £12,000 for a wheelchair swing for one of the local parks on the Whiteley meadowside.
Please use the links below to stay updated for next year's fantastic events:
https://www.facebook.com/MeadowsideMusicFestival/