Last year me and Gareth decided that after being together for 5 years and being engaged for 3 of these we would finally set a date for our wedding 29th July 2017.
Working in the wedding industry we know how much work goes into planning the big day and how much it means to the bride and groom to have those special extra touches and help from the people/companies involved.
I especially found these extra special touches to be a massive help when shopping for my wedding dress recently!
I had already been to the Cloud nine bridal shop in Locks Heath before Christmas (November in fact!) and found the dress of my dreams, or so I thought! The staff on the day were wonderful and even though I didn't have an appointment I was welcomed with open arms and tried a mountain of dresses on (sorry ladies!). I then made an appointment to return the following June all excited and giddy.
So the day finally arrived and I was both nervous and excited about taking my bridesmaids and Mum with me to pick THE ONE! When I walked a little late and flustered, Amy (the sales assistant allocated to helping me) put me at ease straight away. I was given some pegs and told to peg the dresses I liked the look of. Since I had been previously there were new seasons dresses on the racks so once again the dress mountain built up in the changing room ready to try on!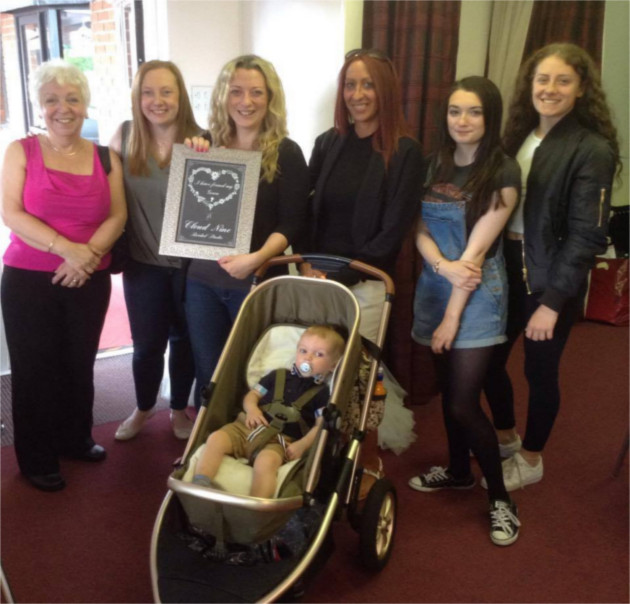 After trying around 5 dresses including the dress of my dreams (which just didn't have the same effect the second time around) I put on a beautiful Signature Wedding Gown with Encrusted Sweetheart Bodice (can't say too much in case of prying eyes!), I looked at the mirror in the changing rooms and gasped! Wow! This was beautiful, when I stepped out and looked in the full length mirror I knew then it was THE ONE and when we all burst into happy tears my feelings were confirmed. Amy was great; she bought me shoes to try the dress in heels along with a beautiful veil to complete the look.
We had done it, the dress of my dreams was picked and Amy even lowered the price for me as it was over our budget. I can't thank the staff enough for all their help, nothing was too much trouble and you were friendly, professional and not pushy at all, you took the stress out of my day.
I would definitely recommend visiting the shop if you're after a first class service!!
Thank you so much and a huge thank you to Amy you were fabulous xxx
cloudninebridal.co.uk
www.facebook.com/cloudninebridalstudio